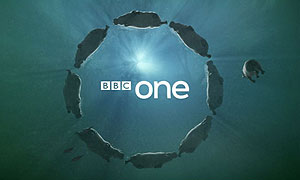 For many a year we marveled at the spinning globes on BBC1, and then in 1997 we were treated to a globe style hot air balloon. Things were good until 2002 when the balloon was not replaced by the obvious (globe styled juggling balls :-) ), but by dancers NOT wearing globe t-shirts. I was not a happy bunny.
Four and a half years on I am pleased to report we have a new set of indents on the way including kites, the moon, a surfer and hippos among others. Errr, yes, that's correct, hippos. The globe has not reappeared, but they all have a rounded styling and a soft and friendly BBC One logo in the middle.
You can see more of the new indents on the BBC Press Office web site.
Please not that this posting may be a little bios against dancers and pro globes, and hippos. :-)
Update : A montage of the new idents (including the hippos) are available to view here on YouTube. If you fancy a trip down memory lane you can also watch the baloon and the dancers.