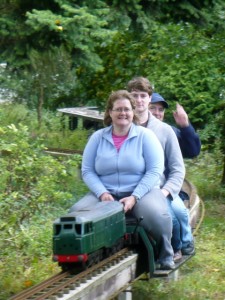 For the last three years I have been organising a BBQ at the North London Society of Model Engineers track at Colney Heath (not far from the M25 / A1(M) junction). Basically we have a BBQ and ride on real model steam trains, and you are invited as well. Just bring some meat to cook and enjoy the day.
Last year we shared the day with a visiting club from Chelmsford running the trains and I believe they will be back again. We will also have an electric train you can drive and a few chances to learn how to drive a real steam train on the ground level track.
There are more information on my web site if you want to know more. Please come along and enjoy yourself.