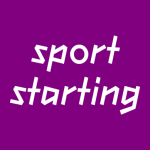 This weekend gone I was in Leeds for LeedsHack3, a 2 day hack day that took place in Leeds City Museum where I created SportStarting.
It was a great weekend although I spent half of it searching through plant rooms and climbing in roof voids replacing parts of the network that were just not capable of supporting the event. Thanks you [not] BT.
Anyway, the deadline for submitting hacks was 10am Sunday, so at about 9:45am I though I better submit something and then start working on it if I was to have something ready for the midday deadline, and that hack was SportStarting.
The idea was born from the large number of channels that the BBC have of Olympics on satellite and not knowing what was on what channel when. My idea was to do the same things as I did for OnFilm4 (and borrow half the code) and tweet when a sport was about to start.
Getting the listings was not as easy as I had hoped as the BBC Backstage feeds have quietly been turned off and services like Digiguide want silly money for the listings (£2,880 to be exact). I had a plan, but because I was starting the hack a day late I needed to revert to the backup plan, and that was to use the Guardian open data schedule. The down side of this is I did not have the channel numbers, but the up side is I could get it finished before the deadline.
Reusing so much code and having the data in a spreadsheet turned the day log hack in to a data manipulation and a simple code tweaking job that, despite a few interruptions, I had complete within the 2 hours available.
Finally I should add that the hack is legal and not infringed any copyright or other laws, but I might have called the team name "The London 2012 Olympic Games Summer Gold Silver Bronze Winning Team (sponsored by Burger King and Mastercard)" as a bit of a satirical joke. Sorry about that.